1 avril 2012
7
01
/

04
/

avril
/

2012
07:27

ROYAL MONACO WEB MAGAZINE
ABOUT HEARTH HOUR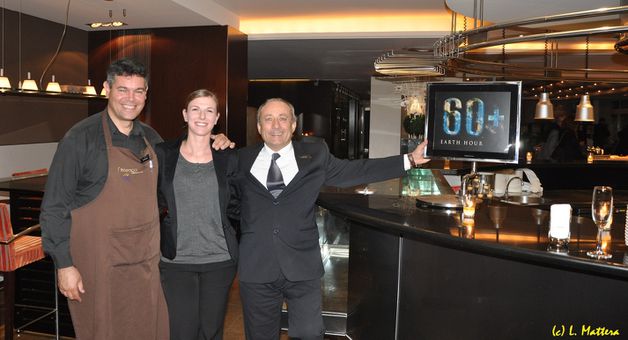 Dominique Milardi e Antonio Fochi, animatori della serata.
A Le Méridien hôtel, anche quest'anno e seguendo i suggerimenti di S.A.S. il Principe Albert II, noto per il suo impegno ecologico internazionale e appoggiando l'organizzazione del WWF, ci si è associati all' Earth Hour spegnendo le luci, cosi' come in tutta Monaco, dalle ore 20.30 alle 21.30. Una operazione internazionale volta a sensibilizzare l'opinione pubblica nella lotta contro i cambiamenti climatici.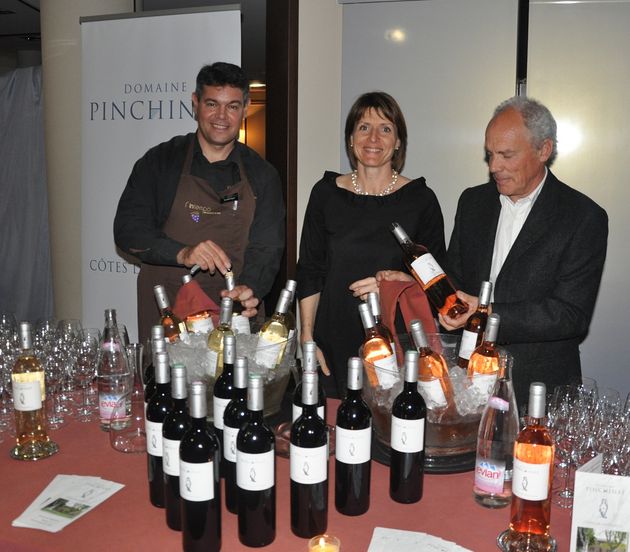 Antonio FOCHI e Dominique MINARDI, nonostante il temporaneo buio, avevano accolto con la luce del loro sorriso gli ospiti invitati a trascorrere l'ora di "eclissi" nel salone Intempo del lussuoso hotel monegasco deliziandoli con le leccornie flambé e i vini di squisita fattura, ovviamente biologici.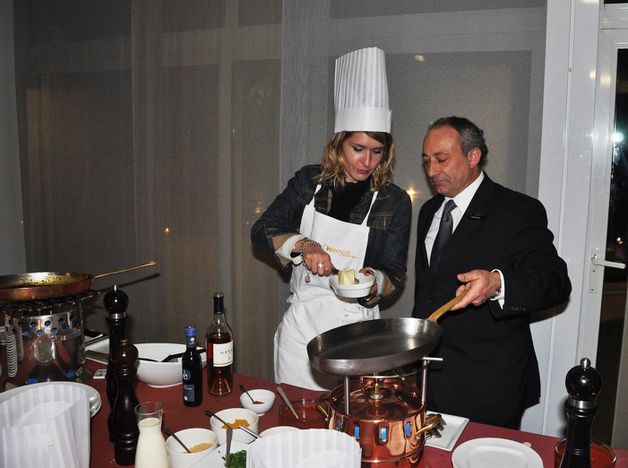 Hundreds of millions of people, businesses and governments around the world unite each year to support the largest environmental event in history – Earth Hour.
More than 5,200 cities and towns in 135 countries worldwide switched off their lights for Earth Hour 2011 alone, sending a powerful message for action on climate change. It also ushered in a new era with members going Beyond the Hour to commit to lasting action for the planet. Without a doubt, it's shown how great things can be achieved when people come together for a common cause.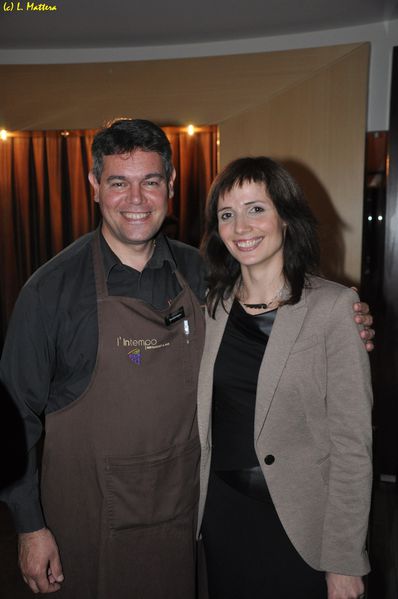 UNESCO joins the United Nations in sending powerful messages for Earth Hour
UNESCO Director-General, Irina Bokova, has delivered a powerful message to participants across the globe, in the lead up to Earth Hour this Saturday March 31, 8.30pm - 9.30pm. Bokova says the Earth Hour campaign is an opportunity to show commitment and also a moment for reflection on the planet.
"This campaign is an opportunity to raise awareness about climate change and our responsibility for tackling its root causes. It is also a powerful sign of our commitment to a sustainable planet and to sustainable energy for all.
"This commitment stretches across the whole planet including humanity's most precious places. Many of these iconic buildings, monuments and places are lit up at night. People look to them as sources of identity, as touchstones of belonging and meaning. Turning lights off on Angkor, the Acropolis or the Sydney Opera House among others is a strong symbol. A symbol to help us see the world differently." See the full message here http://ehour.me/HwpV6p.