9 février 2014
7
09
/

02
/

février
/

2014
18:43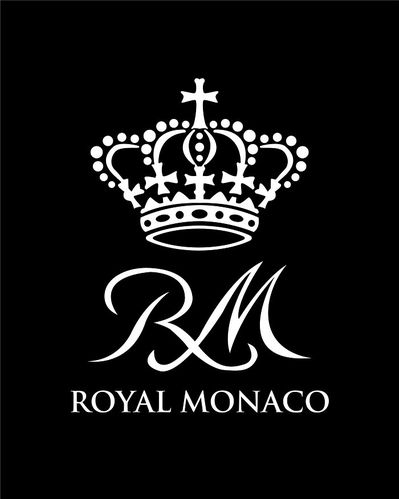 30th ST.MORITZ POLO WORLD CUP ON SNOW 2014 30 january 2014 to 2nd february 2014 on the St.Moritz frozen lake.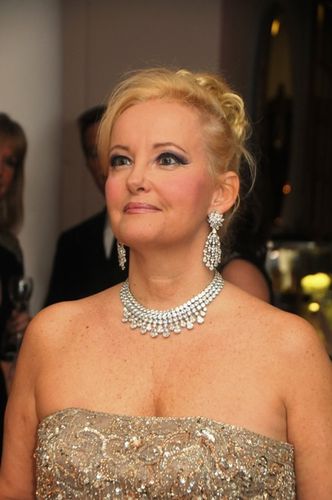 Grande appassionata di POLO,come ogni anno sono stata invitata,con mio marito, all'esclusivo ST.MORITZ POLO WORLD CUP ON SNOW che quest'anno celebrava il giubileo dei 30 anni e si e' svolto a fine gennaio-inizio febbraio sul lago ghiacciato della piu' famosa stazione sciistica invernale: St.Moritz.
Di concerto con il dr. Mattera,al quale la scorsa estate ho concesso un'intervista esclusiva per il suo editoriale"Royal Monaco,e che ha inoltre registrato e sviluppato il prestigioso marchio Monte Carlo Polo Club, ho accettato di condividere l'interesse comune per questo sport considerato "lo sport dei re" elaborando il reportage su questo magnifico evento.
Marchesa Roberta Gilardi Sestito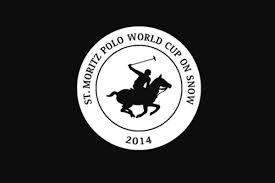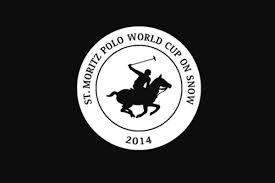 The mountain panorama is breathtaking.
St.Moritz lies at almost 2'000 metres and the peaks rise up as high again.The jet-set meets here in winter for the Polo Cup on Snow. St.moritz is the most glamourous winter sports place in the world.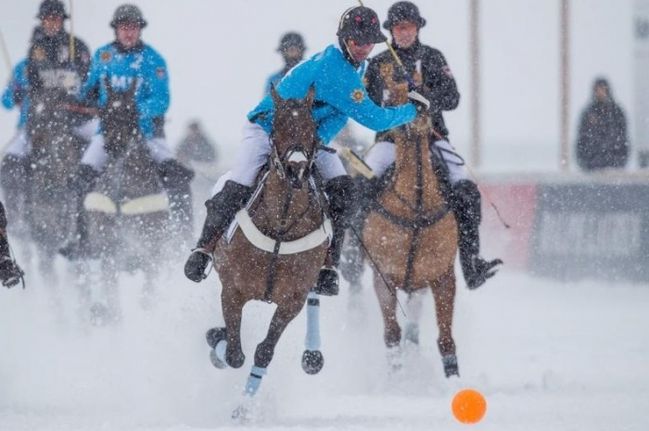 It continues to be one of the most impressive polo events in Europe.This year it celebrates its 30thanniversary.Four high goal teams with a handicap of 17 to 18 meet each other in the St.Moritz Polo World Cup on Snow wearing the colours of Cartier,BMW,Ralph Lauren,Deutsche bank.
Stars like new zealander John Paul Clarkin,the two australians Glen Gilmore and Ruki Baillieu,as well as well known 6 goaler such as Nacho Figueras from Argentina,Hissam Ali Hyler from Pakistan are there.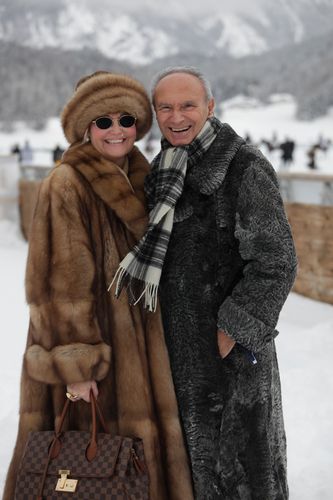 the St.Moritz polo World Cup on Snow is not only the worlds most prestigious winter polo tournement but traditionally the social VIP highligh in St.Moritz. The highlight off the fiel was undoubtely the GALA NIGHT at the Kempinski Grand Hotel des bains which this year had offered to the VIP guest( by invitation only!)an unforgettable menu. Three stars chefs had been engaged to prepared the dinner for the "happy few":
Chef of the year Tanja Grandits - Nenad Mlinarevic - Andreas Caminada.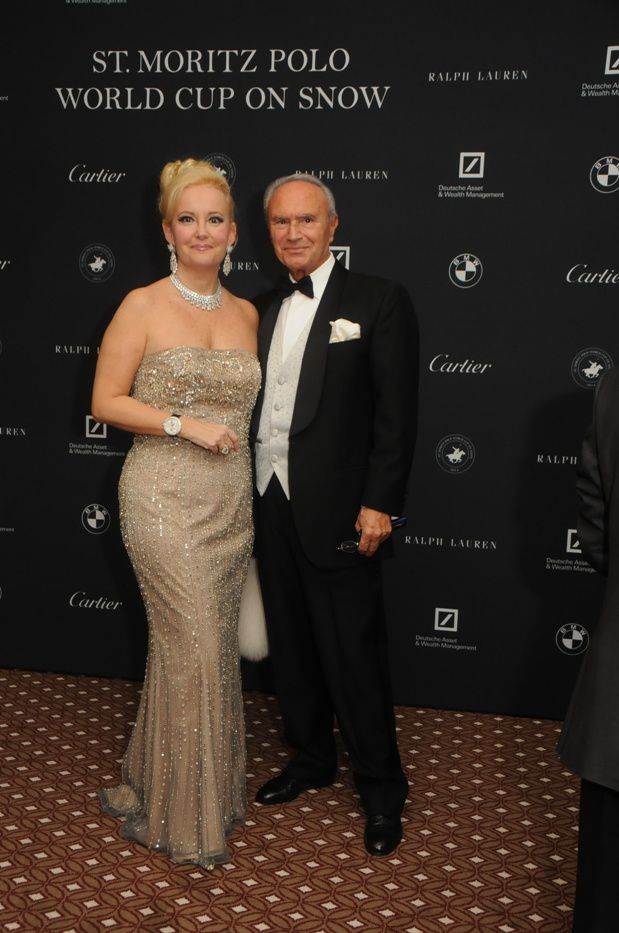 The main course was a world premiere-a joint six handed creation by all three chefs who together boast a total of 53 Gault Millau point! At the table of the BMW Head of Europe the Marquise Roberta Gilardi Sestito di Montagnola with Husband Donato Sestito.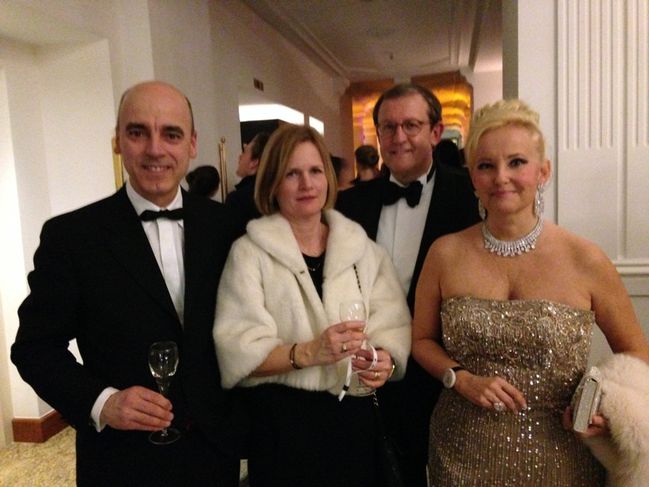 Marquise Roberta Gilardi Sestito with Head of BMW Europe Dr.Nicholas Peter and wife at the Polo Gala Night
Tycoons,Managers,Editors,VIP,Aristocrats were at this gala Evening held at the Kempinski hotel. The evening ended with dancing in hotel kempinski and at the one of the most important private club in the world "The Dracula Club" founded by Mr.Gunther Sacks.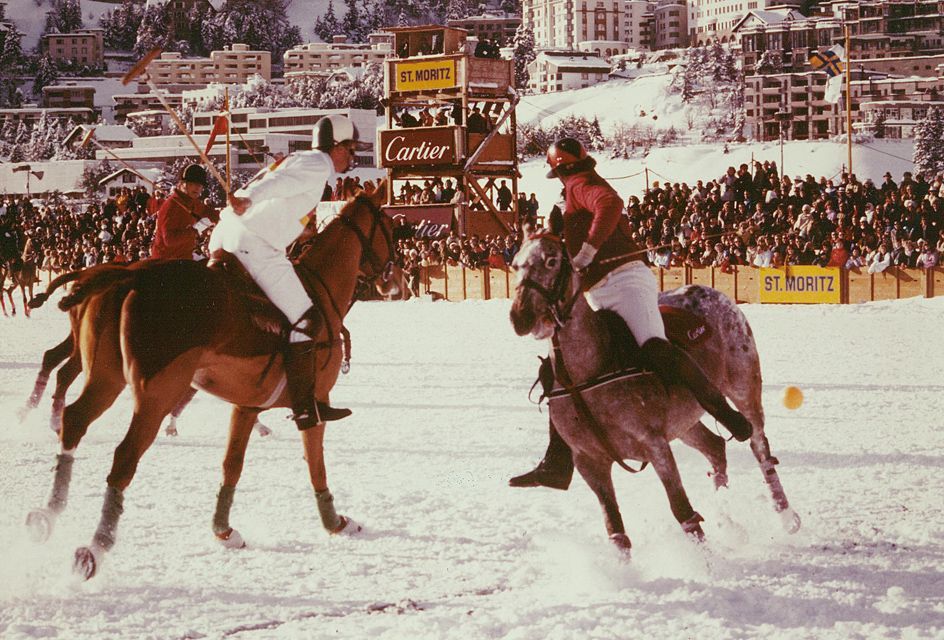 On the closing Ceremony on Sunday Hissam Ali Hyder was voted "The Best Player of the Tournement".